1
Dec
On Wednesday, November 29th, Jan successfully finished the final phase of his Habilitation by delivering a lecture in front of the entire faculty.
`I want to thank everybody who supported me along the way, in particular my lab and the colleagues in the Biochemistry I department of the University of Regensburg, especially Gunter Meister. Also without the help of our colleagues in the Collaborative Research Center 960 (Sonderforschungsbereich SFB960), our excellent collaborators, and the funding (provided by BioSysNet, DFG and BMBF) we would not have succeeded with our scientific work that was an essential part of the Habilitation.´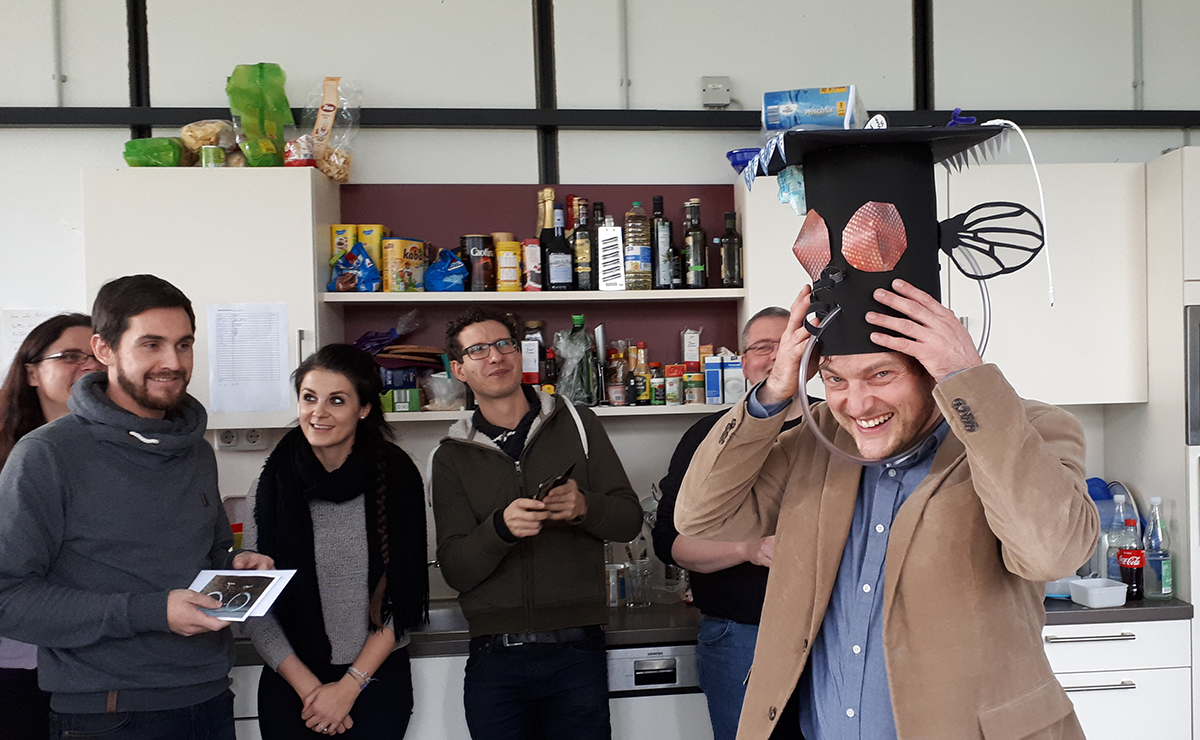 It is a german tradition to prepare a handcrafted hat as a present for candidates that have just obtained their doctoral degree. Jan also got a super-cool Drosophila hat for his Habilitation – thank you to everybody who helped crafting it!